As is often the case, this season had its ups and downs but throughout there were great performances from all athletes, both in the overall categories and in the age groups. So, to celebrate their efforts and achievements, here is a review of the 2016 World Cup Season.
The format of the World Cup was the same as in recent years. A total of eight races were available, of which the best four scores count. Those who completed more than four races also received 10 bonus points per competition. The World and European Championship races were included in the series and these scored an extra 20 points for each Position.
After the results from 2015 another dominant season was expected from Enrique Peces (ESP), but it was at the World Championships races that he found he could not win every event, especially when Gergö Badar was present. The young Hungarian secured the World championship titles (middle and sprint distance) with some great performances. Unfortunately, these were his only races and he finished sixth in the World Cup. The European Championship titles were both successfully defended by the Spaniard, who went on to take first place in the World Cup. An exciting duel for second and third place was anticipated between Leoš Roušavý (CZE) and Stefan Teichert (GER) but as the season progressed a third contender made his presence known. Ferenc Csima, a Hungarian, had a strong second half of the season, winning two of the last three races and thereby taking second place in the overall evaluation. Just behind him, Teichert secured the third podium position with a victory in the last race. Roušavý, who had many strong races, unfortunately went away empty handed this year. It was great to see how these three fought hard for every second and every point right up to the end of the last race; always with friendly respect for each as – as is customary in quadrathlon.
Amongst the women we saw the continued dominance of Lisa Teichert, who remained undefeated in quadrathlon this season and further extended her sequence of victories. She is now the most successful female quadrathlete of all comers (if you include the first three places at World Cups and European Championships, as well as the World Cup final score). Her record now beats Šárka Skalická-Zimová (CZE), who dominated the late 1990s and early 2000s. Amongst the men Enrique Peces has quite a number of victories, in the Hall-of-Fame he is currently in third place. However, the great Miroslav Podborsky (CZE) has probably set an unbeatable record with his 45 medals (32 of which were gold).
Even though Lisa Teichert dominated the women's field, it was gratifying to see that it was very exciting behind her, especially as some of the younger competitors showed strong so strongly. Laura Csima (19, HUN), the daughter of Ferenc, secured second place. It was a very close the battle for third place where Magdaléna Koberová (16, CZE) was placed just before Kata Balázs (16 years, HUN) and Fanni Bodolai (21 years, HUN). If these athletes continue to be active in Quadrathlon then we can look forward to more exciting contests in the years to come.
It was pleasing too that, although there were two races fewer than in 2015, the number of participants in all the competitions remained the same. It is also great that 11 athletes participated in at least four events and kept many of the age groups competitive up to the end. Twelve nations were represented, more than in previous years. Particularly notable were the Hungarians who put their stamp on the cup this year. Already mentioned, Badar and father and daughter Csima, were far from alone. For example, there are six Hungarians in the top ten of the men and women.
Congratulations to all winners and placed athletes, both overall and in the age groups. Certificates for printing can be found on the WQF website. A change, introduced for this year, was that a glass globe and/or a medal are only awarded to those who have completed at least three races. The WQF wants to create an incentive for people to enter with more competitions. Additionally, as a small association, it also has to manage its finances carefully.
The quality of the events was overall at a good level. The organizers made great efforts to offer the minority sport of Quadrathlon a great stage. Unfortunately, two events (in Poland and Sweden) had to be cancelled. However, from Hungary and Germany, two organizers thankfully stepped in at short notice to take on World Cup status for their races. Plans for the 2017 season are being made and will be announced in the next few weeks. As a hint of what may be to come, there might again be a long distance race.
by John Kavanagh
---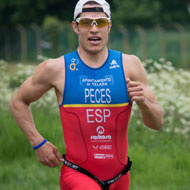 Enrique Peces almost always at the top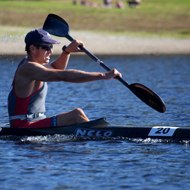 Sets the best times in the kayak: Ferenc Csima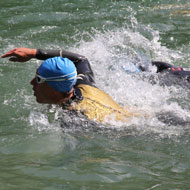 Stefan Teichert occupies third place as in the last year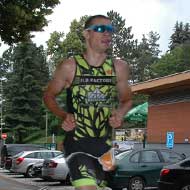 2 World Championship titles, impressive Performance from Gergö Badar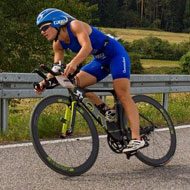 Lisa Teichert drives everyone away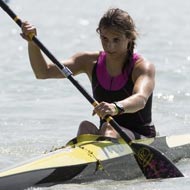 But the youth is moving: Laura Csima
More Pictures
by seakayaking.hu, czechtriseries.cz, C. Aronsen, S. Diez, K. Rümke, WildCoyPhotography
---
Results
Men
| | |
| --- | --- |
| 1. Enrique Peces (ESP) | 460 |
| 2. Ferenc Csima (HUN) | 420 |
| 3. Stefan Teichert (GER) | 400 |
| 4. Leoš Roušavý (CZE) | 380 |
| 5. Mátyás Grőger (HUN) | 260 |
Women
| | |
| --- | --- |
| 1. Lisa Teichert (GER) | 510 |
| 2. Laura Csima (HUN) | 390 |
| 3. Magdaléna Koberová (CZE) | 210 |
| 4. Kata Balázs (HUN) | 200 |
| 5. Fanni Bodolai (HUN) | 190 |
---
Certificates
All podium placings (overall and age classes) can print their certificates under the following link:
www.quadrathlon.com/p/certificates.html
---
Organizer Homepage
www.quadrathlon.com/p/world-cup.html
---
Older contributions