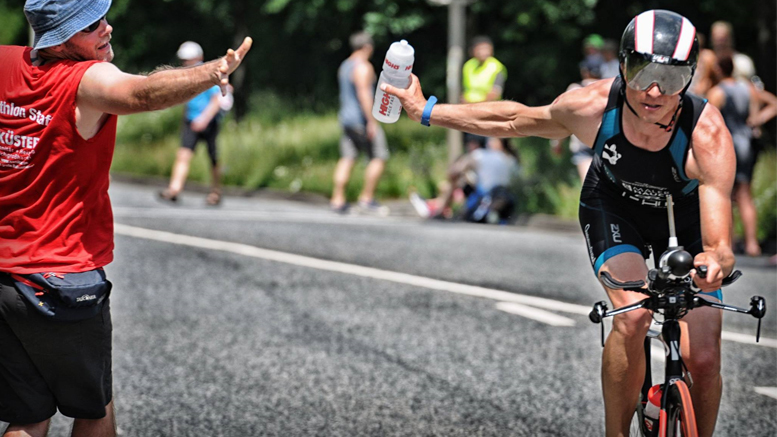 Quadrathlon4YOU is operated by | Quadrathlon4YOU wird betrieben von:
László Szabó
Apfelblütenweg 5
89171 Illerkirchberg
Germany
laszlo.szabo@quadrathlon4you.com
Editor in Charge | Chefredakteur:
Bernd Scheller
Lessingstraße 12
37276 Meinhard-Frieda
Germany
bernd.scheller@quadrathlon4you.com
---
Disclaimer
Liability for Contents
As service providers, we are liable for own contents of these websites according to Sec. 7, paragraph 1 German Telemedia Act (TMG). However, according to Sec. 8 to 10 German Telemedia Act (TMG), service providers are not obligated to permanently monitor submitted or stored information or to search for evidences that indicate illegal activities.
Legal obligations to removing information or to blocking the use of information remain unchallenged. In this case, liability is only possible at the time of knowledge about a specific violation of law. Illegal contents will be removed immediately at the time we get knowledge of them.
Liability for Links
Our offer includes links to external third party websites. We have no influence on the contents of those websites, therefore we cannot guarantee for those contents. Providers or administrators of linked websites are always responsible for their own contents.
The linked websites had been checked for possible violations of law at the time of the establishment of the link. Illegal contents were not detected at the time of the linking. A permanent monitoring of the contents of linked websites cannot be imposed without reasonable indications that there has been a violation of law. Illegal links will be removed immediately at the time we get knowledge of them.
Copyright
Contents and compilations published on these websites by the providers are subject to German copyright laws. Reproduction, editing, distribution as well as the use of any kind outside the scope of the copyright law require a written permission of the author or originator. Downloads and copies of these websites are permitted for private use only.
The commercial use of our contents without permission of the originator is prohibited.
Copyright laws of third parties are respected as long as the contents on these websites do not originate from the provider. Contributions of third parties on this site are indicated as such. However, if you notice any violations of copyright law, please inform us. Such contents will be removed immediately.
Legal validity of this disclaimer
This disclaimer is to be regarded as part of the internet publication which you were referred from. If sections or individual terms of this statement are not legal or correct, the content or validity of the other parts remain uninfluenced by this fact.
Haftungssauschluss
Haftung für Inhalte
Als Diensteanbieter sind wir gemäß § 7 Abs.1 TMG für eigene Inhalte auf diesen Seiten nach den allgemeinen Gesetzen verantwortlich. Nach §§ 8 bis 10 TMG sind wir als Diensteanbieter jedoch nicht verpflichtet, übermittelte oder gespeicherte fremde Informationen zu überwachen oder nach Umständen zu forschen, die auf eine rechtswidrige Tätigkeit hinweisen.
Verpflichtungen zur Entfernung oder Sperrung der Nutzung von Informationen nach den allgemeinen Gesetzen bleiben hiervon unberührt. Eine diesbezügliche Haftung ist jedoch erst ab dem Zeitpunkt der Kenntnis einer konkreten Rechtsverletzung möglich. Bei Bekanntwerden von entsprechenden Rechtsverletzungen werden wir diese Inhalte umgehend entfernen.
Haftung für Links
Unser Angebot enthält Links zu externen Webseiten Dritter, auf deren Inhalte wir keinen Einfluss haben. Deshalb können wir für diese fremden Inhalte auch keine Gewähr übernehmen. Für die Inhalte der verlinkten Seiten ist stets der jeweilige Anbieter oder Betreiber der Seiten verantwortlich. Die verlinkten Seiten wurden zum Zeitpunkt der Verlinkung auf mögliche Rechtsverstöße überprüft. Rechtswidrige Inhalte waren zum Zeitpunkt der Verlinkung nicht erkennbar.
Eine permanente inhaltliche Kontrolle der verlinkten Seiten ist jedoch ohne konkrete Anhaltspunkte einer Rechtsverletzung nicht zumutbar. Bei Bekanntwerden von Rechtsverletzungen werden wir derartige Links umgehend entfernen.
Urheberrecht
Die durch die Seitenbetreiber erstellten Inhalte und Werke auf diesen Seiten unterliegen dem deutschen Urheberrecht. Die Vervielfältigung, Bearbeitung, Verbreitung und jede Art der Verwertung außerhalb der Grenzen des Urheberrechtes bedürfen der schriftlichen Zustimmung des jeweiligen Autors bzw. Erstellers. Downloads und Kopien dieser Seite sind nur für den privaten, nicht kommerziellen Gebrauch gestattet.
Soweit die Inhalte auf dieser Seite nicht vom Betreiber erstellt wurden, werden die Urheberrechte Dritter beachtet. Insbesondere werden Inhalte Dritter als solche gekennzeichnet. Sollten Sie trotzdem auf eine Urheberrechtsverletzung aufmerksam werden, bitten wir um einen entsprechenden Hinweis. Bei Bekanntwerden von Rechtsverletzungen werden wir derartige Inhalte umgehend entfernen.
Rechtswirksamkeit dieses Haftungsausschlusses
Dieser Haftungsausschluss ist als Teil des Internetangebotes zu betrachten, von dem aus auf diese Seite verwiesen wurde. Sofern Teile oder einzelne Formulierungen dieses Textes der geltenden Rechtslage nicht, nicht mehr oder nicht vollständig entsprechen sollten, bleiben die übrigen Teile des Dokumentes in ihrem Inhalt und ihrer Gültigkeit davon unberührt.
---
Privacy policy
We look forward to your visit to our website. Below we would like to inform you about the handling of your data according to Art. 13 of the General Data Protection Regulation (GDPR).
Responsible
Responsible for the following data collection and processing is the place named in the Legal Info.
Storage of the IP address
We or our hosting service provider (Strato AG) store the IP address provided by your web browser strictly earmarked for a period of seven days, in the interest of detecting, limiting and eliminating attacks on our websites. After this period, we delete or anonymize the IP address. The legal basis is Art. 6 para. 1 lit. f) GDPR.
Usage data
When you visit our web pages, so-called usage data for statistical purposes are temporarily stored on our web server as a protocol in order to improve the quality of our web pages. This record consists of
the page from which the file was requested,
The name of the file,
the date and time of the query,
the amount of data transferred,
the access status (file transfer, file not found),
the description of the type of web browser used,
the IP address of the requesting computer, which is shortened so that a personal reference is no longer producible.
The mentioned log data are only saved anonymously.
Data transmission to third parties
We transfer your data within the scope of a order processing acc. Art. 28 GDPR to service providers who support us in the operation of our websites and related processes. Our service providers are strictly bound to our instructions and contractually obliged. We use the following service providers: Strato AG.
We sometimes transfer personal information to a third country outside the EU. In each case, we have taken care for an appropriate level of data protection:
In the case of Google (USA) and Facebook (USA), an appropriate level of data protection follows from the corresponding participation in the Privacy Shield Agreement (Art. 45 para. 1 GDPR).
Cookies
On our web pages we use cookies. Cookies are small text files that can be stored and read on your device. A distinction is made between session cookies, which are deleted after closing the browser and permanent cookies that are saved beyond the session. Cookies may contain data that makes it possible to recognize the device used. In some cases, cookies only contain information about certain settings that are not personally identifiable.
We use session cookies and permanent cookies on our websites. The processing is based on Art. 6 para. 1 lit. b) or f) GDPR and in the interest of optimizing or facilitating user guidance and adapting the presentation of our website.
You can set your browser to inform you about the placement of cookies. This makes the use of cookies transparent to you. You can also delete cookies at any time using the appropriate browser settings and prevent the setting of new cookies. Please note that our web pages may not be displayed optimally and some features are technically no longer available.
Contact form
You have the opportunity to contact us via a web form. To use our contact form we need your name and your e-mail address. You may or may not provide further information.
The legal basis for processing is Art. 6 para. 1 f GDPR. Our legitimate interest lies in answering your inquiries and thus maintaining and promoting customer satisfaction.
Your data will only be processed to answer your request and then deleted. A passing on to third does not take place.
Commentary on this website
In addition to your comment, the comment function on this page will also contain information about when the comment was created, your e-mail address and, if you do not post anonymously, the username you selected.
Your data will be processed only for a possible answer to your comment. A passing on to third does not take place.
Online shop
On our side we integrated our external online shop at sprd.net AG. For its use, please note the privacy policy of sprd.net AG: https://service.spreadshirt.com/hc/en-gb/articles/115000978409/?shop_name=quadrathlon&shop_id=75763
Facebook
We operate an official Facebook page under the URL https://www.facebook.com/quadrathlon and Instagram page unter the URL https://www.instagram.com/quadrathlon/ on the basis of Art. 6 (1) lit. f) GDPR. We do not collect, store or process at any time personal data of our users on this page. Furthermore, no other data processing systems are made or initiated by us. The data entered by you on our Facebook/Instagram page, such as Comments, videos or pictures are never used or processed by us for any other purpose.
Facebook/Instagram uses so-called web tracking methods on this page. Please be aware that it can not be ruled out that Facebook/Instagram will use your profile information, for example, to evaluate your habits, personal relationships, preferences, etc. We have no influence on the processing of your data by Facebook/Instagram.
YouTube videos
On some subpages, we embed YouTube videos on our website. If you play the video, you can access the website www.youtube.de of Google Inc. via the embedded frame itself. We have no control over the extent of data and how Google Inc. handles your data by accessing the YouTube website. For this Google Inc. is legally responsible. For more information on how Google handles your data, please visit the following link: https://policies.google.com/privacy?hl=en&gl=de
However, when we embedded the videos, we took care to enable the enhanced privacy mode offered by YouTube.
Google Web Fonts
This site uses so-called web fonts, provided by Google, for the uniform representation of fonts. When you call up a page, your browser loads the required web fonts into your browser cache to display texts and fonts correctly. If your browser does not support web fonts, a default font will be used by your computer.
More information about Google Web Fonts can be found at https://developers.google.com/fonts/faq and in Google's Privacy Policy: https://www.google.com/policies/privacy
Google Maps
This site uses the mapping service Google Maps via an API. Provider is Google Inc., 1600 Amphitheater Parkway Mountain View, CA 94043, USA. To use the features of Google Maps, it is necessary to save your IP address. This information is usually transmitted to and stored on a Google server in the United States. The provider of this site has no influence on this data transfer.
For more information on how to handle user data, please refer to Google's Privacy Policy: https://www.google.com/intl/en/policies/privacy/
Administration, financial accounting, office organization, contact management
We process data in the context of administrative tasks as well as organization of our operations, financial accounting and compliance with legal obligations, such as archiving. We process the same data that we process in the course of rendering our contractual services. The processing principles are Art. 6 para. 1 lit. c. GDPR, Art. 6 para. 1 lit. f. GDPR. The processing affects customers, prospects, business partners and website visitors. The purpose and interest in processing lies in administration, financial accounting, office organization, data archiving, that is, tasks that serve to maintain our business, perform our duties and provide our services. The deletion of the data in terms of contractual performance and contractual communication corresponds to the information provided in these processing activities. We disclose or transmit data to the financial administration, consultants, such as tax accountants or auditors, and other fee agents and payment service providers. Furthermore, based on our business interests, we store information about suppliers, promoters and other business partners, e.g. for later contact. We generally store this majority of company-related data permanently.
Data security
In order to protect your data against unwanted access as comprehensively as possible, we take technical and organizational measures. We use an encryption method on our website. Your information will be transferred from your computer to our server and vice versa via the Internet via TLS encryption. You will recognize this by the fact that the lock symbol is closed in the status bar of your browser and the address bar starts with https: //.
Rights of the user
When processing your personal data, the DSGVO grants you, as the website user, certain rights:
1. Right to information (Article 15 GDPR):
You have the right to ask for confirmation of the processing of personal data concerning you; If this is the case, you have a right to be informed about this personal data and to the information listed in detail in Art. 15 GDPR.
2. Right to rectification and cancellation (Articles 16 and 17 GDPR):
You have the right to immediately request the correction of incorrect personal data concerning you and, if necessary, the completion of incomplete personal data.
You also have the right to demand that personal data relating to you be deleted immediately, provided that one of the reasons detailed in Art. 17 GDPR is applicable, eg. For example, when the data is no longer needed for the purposes pursued.
3. Right to limitation of processing (Article 18 GDPR):
You have the right to demand the restriction of processing if one of the conditions listed in Art. 18 GDPR is met, eg. For example, if you objected to processing for the duration of any examination.
4. Right to data portability (Article 20 GDPR):
In certain cases, which are listed in detail in Art. 20 GDPR, you have the right to receive your personal data concerning you in a structured, common and machine-readable format or to request the transmission of this data to a third party.
5. Right of objection (Article 21 GDPR):
Are data based on Art. 6 para. 1 lit. f) GDPR (data processing for the protection of legitimate interests), you have the right to object to the processing at any time for reasons that arise from your particular situation. We will then no longer process the personal data unless there are evidently compelling legitimate grounds for processing that outweigh the interests, rights and freedoms of the data subject, or the processing is for the purpose of enforcing, pursuing or defending legal claims.
6. Right of appeal to a supervisory authority:
You have gem. Art. 77 GDPR the right to complain to a supervisory authority if you believe that the processing of your data violates data protection regulations. In particular, the right of appeal may be invoked by a supervisory authority in the Member State of your place of residence, your place of work or the place of the alleged infringement.
Datenschutzerklärung
Wir freuen uns über Ihren Besuch auf unseren Webseiten. Nachfolgend möchten wir Sie über den Umgang mit Ihren Daten gem. Art. 13 Datenschutzgrundverordnung (DSGVO) informieren.
Verantwortlicher
Verantwortlich für die nachfolgend dargestellte Datenerhebung und Verarbeitung ist die im Impressum (siehe oben) genannte Stelle.
Speicherung der IP-Adresse
Wir bzw. unser Hosting-Dienstleister (Strato AG) speichern die von Ihrem Webbrowser übermittelte IP-Adresse streng zweckgebunden für die Dauer von sieben Tagen, in dem Interesse, Angriffe auf unsere Webseiten erkennen, eingrenzen und beseitigen zu können. Nach Ablauf dieser Zeitspanne löschen bzw. anonymisieren wir die IP-Adresse. Rechtsgrundlage ist Art. 6 Abs. 1 lit. f) DSGVO.
Nutzungsdaten
Wenn Sie unsere Webseiten besuchen, werden auf unserem Webserver temporär sogenannte Nutzungsdaten zu statistischen Zwecken als Protokoll gespeichert, um die Qualität unserer Webseiten zu verbessern. Dieser Datensatz besteht aus
der Seite, von der aus die Datei angefordert wurde,
dem Namen der Datei,
dem Datum und der Uhrzeit der Abfrage,
der übertragenen Datenmenge,
dem Zugriffsstatus (Datei übertragen, Datei nicht gefunden),
der Beschreibung des Typs des verwendeten Webbrowsers,
der IP-Adresse des anfragenden Rechners, die so verkürzt wird, dass ein Personenbezug nicht mehr herstellbar ist.
Die genannten Protokolldaten werden nur anonymisiert gespeichert.
Datenübermittlung an Dritte
Wir übermitteln Ihre Daten im Rahmen einer Auftragsverarbeitung gem. Art. 28 DSGVO an Dienstleister, die uns beim Betrieb unserer Webseiten und der damit zusammenhängenden Prozesse unterstützen. Unsere Dienstleister sind uns gegenüber streng weisungsgebunden und entsprechend vertraglich verpflichtet. Folgende Dienstleister setzen wir ein: Strato AG.
Teilweise übermitteln wir personenbezogene Daten an ein Drittland außerhalb der EU. Wir haben dabei jeweils Sorge für ein angemessenes Datenschutzniveau getragen:
Im Falle von Google (USA) und Facebook (USA) folgt ein angemessenes Datenschutzniveau aus der entsprechenden Teilnahme am Privacy-Shield-Abkommen (Art. 45 Abs. 1 DSGVO).
Cookies
Auf unseren Webseiten nutzen wir Cookies. Cookies sind kleine Textdateien, die auf Ihrem Endgerät gespeichert und ausgelesen werden können. Man unterscheidet zwischen Session-Cookies, die wieder gelöscht werden, sobald Sie ihren Browser schließen und permanenten Cookies, die über die einzelne Sitzung hinaus gespeichert werden. Cookies können Daten enthalten, die eine Wiedererkennung des genutzten Geräts möglich machen. Teilweise enthalten Cookies aber auch lediglich Informationen zu bestimmten Einstellungen, die nicht personenbeziehbar sind.
Wir nutzen auf unseren Webseiten Session-Cookies und permanente Cookies. Die Verarbeitung erfolgt auf Grundlage von Art. 6 Abs. 1 lit. b) bzw. f) DSGVO und in dem Interesse, die Benutzerführung zu optimieren bzw. zu ermöglichen und die Darstellung unserer Webseite anzupassen.
Sie können Ihren Browser so einstellen, dass er Sie über die Platzierung von Cookies informiert. So wird der Gebrauch von Cookies für Sie transparent. Sie können Cookies zudem jederzeit über die entsprechende Browsereinstellung löschen und das Setzen neuer Cookies verhindern. Bitte beachten Sie, dass unsere Webseiten dann ggf. nicht optimal angezeigt werden und einige Funktionen technisch nicht mehr zur Verfügung stehen.
Kontaktformular
Sie haben die Möglichkeit, mit uns über ein Webformular in Kontakt zu treten. Zur Nutzung unseres Kontaktformulars benötigen wir Ihren Namen und Ihre E-Mail-Adresse. Weitere Angaben können Sie mitteilen, müssen dies jedoch nicht.
Rechtsgrundlage der Verarbeitung ist Art. 6 Abs. 1 f) DSGVO. Unser berechtigtes Interesse liegt hierbei darin, Ihre Anfragen zu beantworten und somit die Kundenzufriedenheit zu erhalten und zu fördern.
Ihre Daten werden nur zur Beantwortung Ihrer Anfrage verarbeitet und anschließend gelöscht. Eine Weitergabe an Dritte erfolgt nicht.
Kommentarfunktion auf dieser Webseite
Für die Kommentarfunktion auf dieser Seite werden neben Ihrem Kommentar auch Angaben zum Zeitpunkt der Erstellung des Kommentars, Ihre E-Mail-Adresse und, wenn Sie nicht anonym posten, der von Ihnen gewählte Nutzername gespeichert.
Ihre Daten werden nur zu einer evtl. Beantwortung Ihres Kommentares verarbeitet. Eine Weitergabe an Dritte erfolgt nicht.
Online-Shop
Wir haben auf unserer Seite unseren externen Onlineshop bei sprd.net AG eingebunden. Für dessen Nutzung beachten Sie bitte die Datenschutzerklärung von sprd.net AG: https://service.spreadshirt.com/hc/en-gb/articles/115000978409/?shop_name=quadrathlon&shop_id=75763
Facebook und Istagram
Wir betreiben unter der URL https://www.facebook.com/quadrathlon eine offizielle Facebook-Seite und unter der URL https://www.instagram.com/quadrathlon/ eine offizielle Instagram-Seite auf Grundlage von Art. 6 Abs. 1 lit. f) DSGVO. Wir erheben, speichern oder verarbeiten zu keiner Zeit personenbezogene Daten unserer Nutzer auf dieser Seite. Weiterhin werden keine sonstigen Datenverarbeitunggen von uns vorgenommen oder initiiert. Die von Ihnen auf unserer Facebook/Instagram-Seite eingegebenen Daten wie z.B. Kommentare, Videos oder Bilder werden von uns zu keinem Zeitpunkt für andere Zwecke verwendet oder verarbeitet.
Facebook/Instagram setzt sogenannte Webtracking-Methoden auf dieser Seite ein. Bitte seien Sie sich darüber bewusst: Es kann nicht ausgeschlossen werden, dass Facebook Ihre Profildaten nutzt, etwa um Ihre Gewohnheiten, persönlichen Beziehungen, Vorlieben usw. auszuwerten. Wir haben keinerlei Einfluss auf die Verarbeitung Ihrer Daten durch Facebook/Instagram.
YouTube-Videos
Auf einigen Unterseiten betten wir YouTube-Videos in unsere Webseite ein. Sofern Sie das Video abspielen, greifen Sie über den eingebetteten Frame selbst auf die Webseite www.youtube.de der Google Inc. zu. Wir haben keinen Einfluss auf den Umfang der Daten und den Umgang mit Ihren Daten durch Google Inc., der durch den Zugriff auf die Webseite von YouTube entsteht. Hierfür ist Google Inc. selbst rechtlich verantwortlich. Nähere Informationen zum Umgang durch Google mit Ihren Daten finden Sie aber unter folgen-dem Link: https://policies.google.com/privacy?hl=de&gl=de
Allerdings haben wir bei der Einbettung der Videos darauf geachtet, den von YouTube angeboten erweiterten Datenschutzmodus zu aktivieren.
Google Web Fonts
Diese Seite nutzt zur einheitlichen Darstellung von Schriftarten so genannte Web Fonts, die von Google bereitgestellt werden. Beim Aufruf einer Seite lädt Ihr Browser die benötigten Web Fonts in ihren Browsercache, um Texte und Schriftarten korrekt anzuzeigen. Wenn Ihr Browser Web Fonts nicht unterstützt, wird eine Standardschrift von Ihrem Computer genutzt.
Weitere Informationen zu Google Web Fonts finden Sie unter https://developers.google.com/fonts/faq und in der Datenschutzerklärung von Google: https://www.google.com/policies/privacy
Google Maps
Diese Seite nutzt über eine API den Kartendienst Google Maps. Anbieter ist die Google Inc., 1600 Amphitheatre Parkway Mountain View, CA 94043, USA. Zur Nutzung der Funktionen von Google Maps ist es not-wendig, Ihre IP Adresse zu speichern. Diese Informationen werden in der Regel an einen Server von Google in den USA übertragen und dort gespeichert. Der Anbieter dieser Seite hat keinen Einfluss auf diese Daten-übertragung.
Mehr Informationen zum Umgang mit Nutzerdaten finden Sie in der Datenschutzerklärung von Google: https://www.google.de/intl/de/policies/privacy/
Administration, Finanzbuchhaltung, Büroorganisation, Kontaktverwaltung
Wir verarbeiten Daten im Rahmen von Verwaltungsaufgaben sowie Organisation unseres Betriebs, Finanz-buchhaltung und Befolgung der gesetzlichen Pflichten, wie z.B. der Archivierung. Herbei verarbeiten wir dieselben Daten, die wir im Rahmen der Erbringung unserer vertraglichen Leistungen verarbeiten. Die Verarbeitungsgrundlagen sind Art. 6 Abs. 1 lit. c. DSGVO, Art. 6 Abs. 1 lit. f. DSGVO. Von der Verarbeitung sind Kunden, Interessenten, Geschäftspartner und Websitebesucher betroffen. Der Zweck und unser Interesse an der Verarbeitung liegt in der Administration, Finanzbuchhaltung, Büroorganisation, Archivierung von Daten, also Aufgaben die der Aufrechterhaltung unserer Geschäftstätigkeiten, Wahrnehmung unserer Aufgaben und Erbringung unserer Leistungen dienen. Die Löschung der Daten im Hinblick auf vertragliche Leistungen und die vertragliche Kommunikation entspricht den, bei diesen Verarbeitungstätigkeiten genannten Angaben. Wir offenbaren oder übermitteln hierbei Daten an die Finanzverwaltung, Berater, wie z.B., Steuerberater oder Wirtschaftsprüfer sowie weitere Gebührenstellen und Zahlungsdienstleister. Ferner speichern wir auf Grundlage unserer betriebswirtschaftlichen Interessen Angaben zu Lieferanten, Veranstaltern und sonstigen Geschäftspartnern, z.B. zwecks späterer Kontaktaufnahme. Diese mehrheitlich unternehmensbezogenen Daten, speichern wir grundsätzlich dauerhaft.
Datensicherheit
Um Ihre Daten vor unerwünschten Zugriffen möglichst umfassend zu schützen, treffen wir technische und organisatorische Maßnahmen. Wir setzen auf unseren Seiten ein Verschlüsselungsverfahren ein. Ihre An-gaben werden von Ihrem Rechner zu unserem Server und umgekehrt über das Internet mittels einer TLS-Verschlüsselung übertragen. Sie erkennen dies daran, dass in der Statusleiste Ihres Browsers das Schloss-Symbol geschlossen ist und die Adresszeile mit https:// beginnt.
Rechte des Nutzers
Bei Verarbeitung Ihrer personenbezogenen Daten gewährt die DSGVO Ihnen als Webseitennutzer be-stimmte Rechte:
1. Auskunftsrecht (Art. 15 DSGVO):
Sie haben das Recht eine Bestätigung darüber zu verlangen, ob sie betreffende personenbezogene Daten verarbeitet werden; ist dies der Fall, so haben Sie ein Recht auf Auskunft über diese personenbezogenen Daten und auf die in Art. 15 DSGVO im Einzelnen aufgeführten Informationen.
2. Recht auf Berichtigung und Löschung (Art. 16 und 17 DSGVO):
Sie haben das Recht, unverzüglich die Berichtigung sie betreffender unrichtiger personenbezogener Daten und ggf. die Vervollständigung unvollständiger personenbezogener Daten zu verlangen.
Sie haben zudem das Recht, zu verlangen, dass sie betreffende personenbezogene Daten unverzüglich ge-löscht werden, sofern einer der in Art. 17 DSGVO im einzelnen aufgeführten Gründe zutrifft, z. B. wenn die Daten für die verfolgten Zwecke nicht mehr benötigt werden.
3. Recht auf Einschränkung der Verarbeitung (Art. 18 DSGVO):
Sie haben das Recht, die Einschränkung der Verarbeitung zu verlangen, wenn eine der in Art. 18 DSGVO aufgeführten Voraussetzungen gegeben ist, z. B. wenn Sie Widerspruch gegen die Verarbeitung eingelegt haben, für die Dauer einer etwaigen Prüfung.
4. Recht auf Datenübertragbarkeit (Art. 20 DSGVO):
In bestimmten Fällen, die in Art. 20 DSGVO im Einzelnen aufgeführt werden, haben Sie das Recht, die sie betreffenden personenbezogenen Daten in einem strukturierten, gängigen und maschinenlesbaren Format zu erhalten bzw. die Übermittlung dieser Daten an einen Dritten zu verlangen.
5. Widerspruchsrecht (Art. 21 DSGVO):
Werden Daten auf Grundlage von Art. 6 Abs. 1 lit. f) DSGVO erhoben (Datenverarbeitung zur Wahrung berechtigter Interessen), steht Ihnen das Recht zu, aus Gründen, die sich aus Ihrer besonderen Situation ergeben, jederzeit gegen die Verarbeitung Widerspruch einzulegen. Wir verarbeiten die personenbezogenen Daten dann nicht mehr, es sei denn, es liegen nachweisbar zwingende schutzwürdige Gründe für die Verarbeitung vor, die die Interessen, Rechte und Freiheiten der betroffenen Person überwiegen, oder die Verarbeitung dient der Geltendmachung, Ausübung oder Verteidigung von Rechtsansprüchen.
6. Beschwerderecht bei einer Aufsichtsbehörde:
Sie haben gem. Art. 77 DSGVO das Recht auf Beschwerde bei einer Aufsichtsbehörde, wenn Sie der Ansicht sind, dass die Verarbeitung der Sie betreffenden Daten gegen datenschutzrechtliche Bestimmungen verstößt. Das Beschwerderecht kann insbesondere bei einer Aufsichtsbehörde in dem Mitgliedstaat Ihres Aufenthaltsorts, Ihres Arbeitsplatzes oder des Orts des mutmaßlichen Verstoßes geltend gemacht werden.