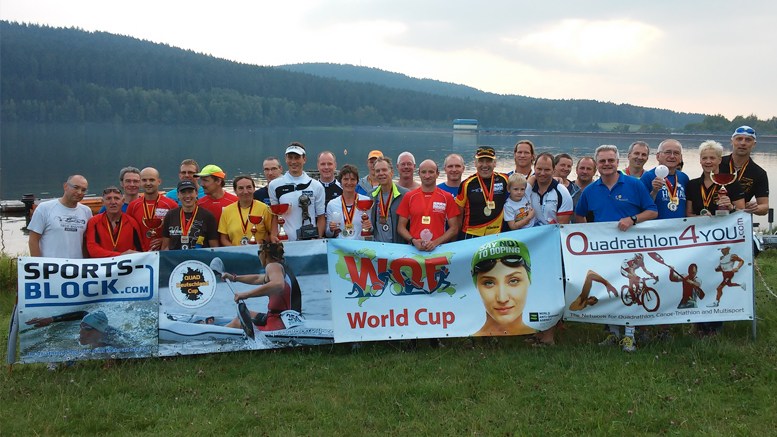 Quadrathlon4YOU is the news page for and by quadrathletes. It was developed from the German web project Quadrathlon-online.de, which was set up in 2003. Both projects were launched by Stefan Teichert, who is an internationally successful quadrathlete.
The site depends on your cooperation: please send us reports from your competitions, whether this is a comprehensive round up or just your personal experience (acceptable in other languages too); let us know about missing results and new events; we also look forward to receiving pictures and videos. You are also welcome to use the forum to chat with other Quadrathletes.
So, be active in shaping the future of your sport!
Quadrathlon4YOU ist die Infoseite von und für Quadrathleten. Sie ist aus dem Webprojekt Quadrathlon-online.de hervorgegangen, welches 2003 an den Start ging. Genauso wie Quadrathlon-online.de wurde auch Quadrathlon4YOU.com von Stefan Teichert (selbst ein erfolgreicher Quadrathlet) ins Leben gerufen.
Die Seite lebt aber von Eurer Mitarbeit: sende uns Berichte von deinen Wettkämpfen, egal ob umfassender Report oder persönlicher Erlebnisbericht (gerne auch in anderen Sprachen). Lass uns fehlende Ergebnisse und neue Wettkämpfe zukommen. Auch über Bilder und Videos freuen wir. Gerne kannst Du auch im Forum den Austausch mit anderen Quadrathleten suchen.
Also gestalte Deinen Sport aktiv mit!