World Cup Success for Europeans, GB athletes and for all Quadrathletes accross the age groups 11yrs to 67yrs! A Big Thanks to Mark Pryor and his Quadrac Team for organizing a brilliant World Cup Race at Box End Water Park (north of London). We woke up to blue skies and warm sunshine, though a bit breezy, it was ideal race conditions as the ground was dry and hard for the off road bike and run section.
It was a good turnout, and great to see top class athletes from Europe and GB sharing the same race course as the junior 'QuadKidz'! We had lots of first timers and as always our regular BQA athletes which are the back bone of our great sport!
We had 2 athletes from Europe Tomáš Svoboda (CZE) and Ricardo Novel (ESP), they came over for vital world cup points and left a great impression on our top athletes, both having outstanding races. Tomáš had very fast swim (08:10) coming in 2 and half minutes ahead of Helen Russell (10.41). Over a minute later there was a group of top age groupers, Nigel Leeson, John Kavanagh, Jacqueline Davis, Cliff Odgers John Durrant, Ricardo and U23 Billy Fadden, this made it a very hectic transition heading out onto the kayak session.
Tomáš was well ahead, and although he hasn't been kayaking very long he made his borrowed stable K1 fly through the water doing the 2nd fastest kayak split (26:38). Ricardo soon pulled away from the others showing us how strong he is in the kayak producing the fastest time (26.02). It was 4 laps, a headwind down, tailwind back, but very choppy across the top, this lead to quite a few capsizes, but all got back in with a smile! The good kayakers showed their skills coping with the wind and waves and moved up the field, newcomer Ewan Cox put in a fast time (27.05) with John Kavanagh (29.40). the next fastest were the ladies newcomer Alice Clarkson (30.23) and Jean Ashley (30.32). During the 4 laps the race started to unfold with Tom still in the lead going onto the bike, Ricardo 2nd. After a few minutes the next lot of athletes went out onto the bike, there was certainly going to be a battle for the top places as they were all very close. John K. Cliff O. John D. (despite his capsizes) Ewan C. Nigel L. were all going to have to work very hard to hold there positions on the bike!
The bike was cross country 3 laps (5km laps), hard fast grass, flat at first and then undulating, with a short sharp hill and some long slopes up and down. It made a real interesting challenge and proved to be ideal for cross bikes. Tomáš kept his lead and was the fastest (35.44) Ricardo working hard but making no ground on Tom remained 2nd. Meanwhile places were being challenged as newcomer Nick Farnell moved up the field with the 2nd fastest split (39.32) and Julian Brewer (42.53) both moved past the others to start looking for that 3rd podium place! Young U23 Billy was also making up great time until a major mechanical stopped him, he had to run back to transition pushing his bike.
Nothing could stop Tomáš on the run, as he headed out for 1 5km lap of the bike course, again the fastest run (18.16) he went on to a clear win in 1.30.32. Ricardo also ran very well (21.38) to finish 2nd 1.41.01. Russel B. remained strong and took 3rd place, (1.52.20) this was a great achievement for Russel our first GB Athlete home and his first World Cup podium place! Nick F. came 4th (1.53.02) with young Billy having the 2nd fastest run of the day (20.34) to take 5th (1.53.16) just beating John D. to 6th (1.53.24).
In the ladies race Helen Russell was 1st out of the swim with Jacqueline Davis a minute behind. Helen just stayed ahead in the kayak, with Jean Ashley paddling well to overtake Jacqueline moving into 2nd place. Helen went out onto the bike just 15 seconds ahead of Jean, but with Helen's biking strength she stayed in the lead. Jean peddling a cross bike for the first time held 2nd place, with Jacq working hard to try and catch her. Meanwhile Mary White our amazing Vet 60 started to catch up as she put in the 2nd fastest ladies bike split! Helen ran well to take the win (1.56.53.). Jean was pushing as hard as she could on the run, as she was being chased down by newcomer Alice Clarkson. Alice overtook Jean on the final run in and I'm really pleased to say she's now a Quadrathlon Convert and we will be most certainly be seeing her again! Alice 2nd (2.01.30) Jean 3rd (2.01.59) Jacq held onto 4th (2.06.27) and Mary 5th (2.07.20).
As ever race day isn't only about the winners, it was so good to see lots of 'first timers' enjoying the challenge, especially new ladies smiling all the way! Throughout the whole race there was constant encouragement shared between athletes, friendly banter and certainly plenty of Feel Good Factor and Quadrathlon Passion being shared. Great to see clubs 'Lincsquad' and 'MADCC' supporting this race on mass!
I want to say a Big Thank-you to Mark Pryor for sticking by me and putting on the 2nd 'QuadKidz' race of the year! It was a last minute plan after the success of Dearne Valley Quad and it fitted perfectly into the main race.The juniors were inspirational, it's a tough course for them! Plenty of us cheered them along as we raced, they certainly had to dig deep at times, but they and they all finished, with a smile and a huge sense of Achievement!
So good to see them out there, we are all proud of you …. And lets watch Quadkidz grow and grow, exciting times ahead for our juniors!
by Jean Ashley
---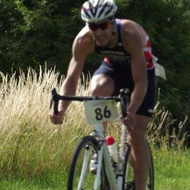 More than dominat: Tomáš Svoboda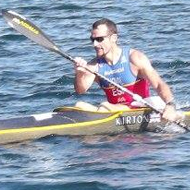 Also a strong performance from Ricardo Noval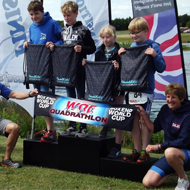 Quad also for Kids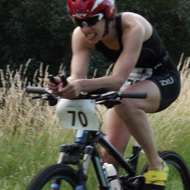 Helen Russell fastest women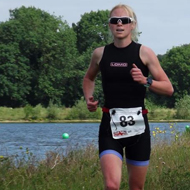 Alice Clarkson comes in second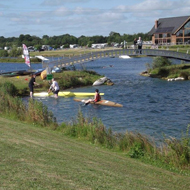 Great location at Box End Park
---
Results
Men
| | |
| --- | --- |
| 1. Tomáš Svoboda (CZE) | 1:30:32 |
| 2. Ricardo Noval (ESP) | 1:41:01 |
| 3. Julian Brewer (GBR) | 1:52:20 |
| 4. Nick Farnell (GBR) | 1:53:02 |
| 5. Billy Fadden (GBR) | 1:53:16 |
Women
| | |
| --- | --- |
| 1. Helen Russell (GBR) | 1:56:53 |
| 2. Alice Clarkson (GBR) | 2:01:30 |
| 3. Jean Ashley (GBR) | 2:01:59 |
| 4. Jaqueline Davies (GBR) | 2:06:27 |
| 5. Mary White (GBR) | 2:07:20 |
---
Organizer Homepage
---
Older contributions