A First for Shrewsbury Tri who attached a Quadrathlon to their very successful Triathlon, perfect weather conditions and a great team of organizers certainly put Quadrathlon on the map for Central England!
As it was a trial event we only had 30 places, (sorry for those who had to be turned down, hopefully next year we will have more slots) We had a big cross section of athletes, from our top ranked Quadrathletes to Triathletes giving kayaking a go for the first time, we had Novice Kayakers to some excellent regular marathon paddlers. It was brilliant to see the 12 first timers, its always good to have newcomers to our sport. Everyone that started all finished in fine form, with no problems in the kayak despite the fairly fast flowing river, which had gone down considerably since the previous day!
Mat Stephenson was first out of the swim, but Brendan Reese showing his expert kayaking moved into first place, with Nigel Unwin close behind. Once Mat got on his bike he cycled strongly to move back into the lead, which he held on the run to finish first (and 1st Vet 40) in 1.23.37. Brendan came 2nd 1.25.46 Nigel 3rd 1.28.56. Regular BQA athletes Mark Pryor came 4th 1.36.09 and Tony Runnegar 5th 1.38.31. A great result for first timer Phil Holden in 6th 1.39.20. Peter Chappill was first Vet 50 1.45.02.
The ladies was closely fought with Jean Ashley, Alison Deykin and Sharon Colley, out of the swim and into the kayaks within 15 seconds of each other. Sharon's brilliant kayaking moved her into a 2 minute lead, which she maintained on the bike, Jean started to chase her down on the run, but Sharon held onto first place 1.41.32, Jean 2nd 1.42.43 with Alison in 3rd 1.49.33, with first timer Elena Ward in 4th 1.55.36.
It was great to see newcomers to our sport, all enjoying the race but for me the highlight was 11 females racing its so good to see more girls out their, I really hope we will be seeing you again!
This was the 5th National Trophy Race … its the final countdown to Bude!
Not all the places and Trophy winners have been decided yet …. depending on whos racing at Bude the Mens Vet 40, could be a battle between Kevin Fish and Tony Runnegar (as Mat Stephenson will take Overall Trophy) and the Mens Vet 50 could go to Peter Chappill or Russel Breyer … its all depending on race results at Bude!
On behalf of the BQA I would like to say a huge thank-you to Gill Otto, SYtri and Shrewsbury Masters Swimming Club for letting us be part of their triathlon, also to the paddlers from Shrewsbury Canoe Club and all the marshalls and helpers who helped make the Quadrathlon a great success. It was an excellent course, very well organised, with so many friendly marshalls it was great to be part of their event and it was so good to see plenty of onlookers enjoying the Quadrathlon!
We hope you'll have us back next year!
by Jean Ahsley
---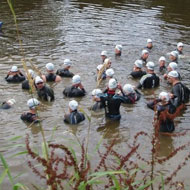 Swim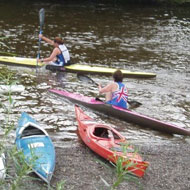 Kayak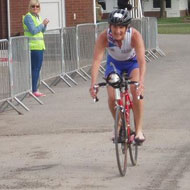 Bike
---
Results
Men
| | |
| --- | --- |
| 1. Mat Stephenson (GBR) | 1:23:37 |
| 2. Brendan Reese (GBR) | 1:25:46 |
| 3. Nigel Unwin (GBR) | 1:28:56 |
| 4. Mark Pryor (GBR) | 1:36:09 |
| 5. Tony Runnegar (GBR) | 1:38:31 |
Women
| | |
| --- | --- |
| 1. Sharon Colley (GBR) | 1:41:32 |
| 2. Jean Ashley (GBR) | 1:42:43 |
| 3. Alison Deykin (GBR) | 1:49:33 |
| 4. Elena Ward (GBR) | 1:55:36 |
| 5. Helen Harper (GBR) | 1:59:28 |
---
Organizer Homepage
---
Older contributions
.