The Sanjoaninas are the largest popular festivities in the Azores. During the days of the celebrations, the city is filled with colour and offers visitors lots of entertainment; musical performances, parades, bullfights, eating and drinking and now, amongst all this, a quadrathlon.
After the successful second quadrathlon on the island of Terceira in March, another quadrathlon was decided upon. Pedro Bartolomeu organised this in the same location, in Angra do Heroísmo. The distances were very short in order to encourage newcomers to this multisport event. With 0.375 km of swimming, 2 km of kayaking, 7.5 km of MTB and 2 km of running, the athletes had the opportunity to take in the beautiful surroundings, particularly while on the challenging MTB tracks.
The fastest competitor was Alexandre Leonardes, in 51 minutes. Albano Barcelos, who also participated in the March race, took second place. The fastest team was the relay from the Angra Yacht Club, which reached the finish line in just 40 minutes and 12 seconds. Organizer Pedro Bartolomeu was unfortunately unable to participate due to injuries but his son completed his first quadrathlon.
by John Kavanagh
---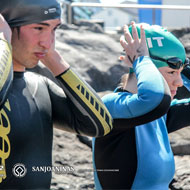 Shortly before the start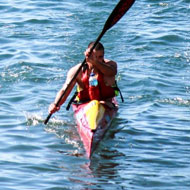 Paddling in the Bay of Angra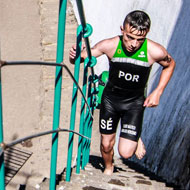 João Bartolomeu follows the footsteps of his father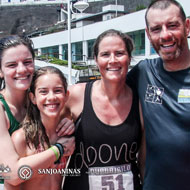 Albano Barcelos with his family, who was active in the relay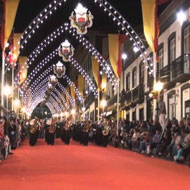 Great celebration in the city…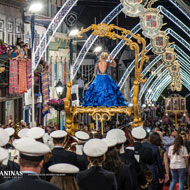 …now the city even more colorful
---
Results
Men
| | |
| --- | --- |
| 1. Alexandre Leonardes (POR) | 0:51:23 |
| 2. Albano Barcelos (POR) | 0:59:13 |
| 3. Guilherme Mendes (POR) | 1:01:02 |
| 4. Márcio Soito (POR) | 1:03:31 |
| 5. João Bartolomeu (POR) | 1:08:47 |
---
Organizer Homepage
www.sanjoaninas.pt, www.quadrathlon-terceira.com
---
Older contributions